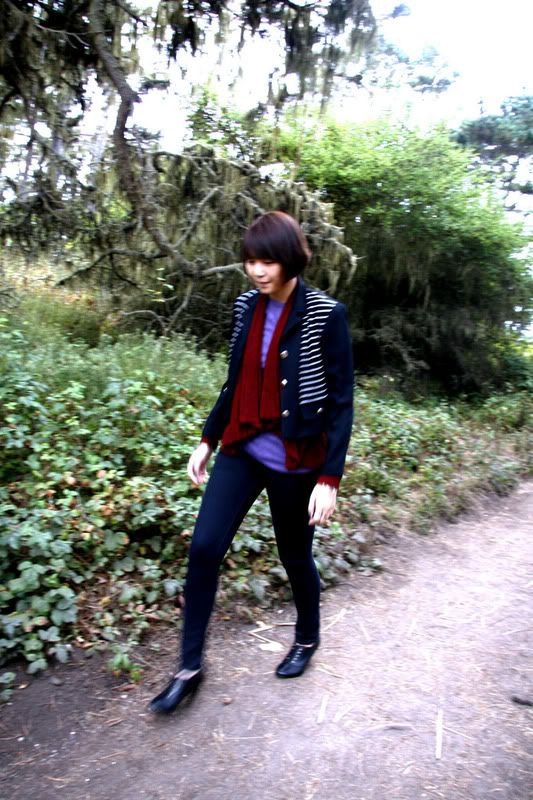 Vintage jacket, UO sweater and tshirt, thrifted jeans, H&M oxfords.
Here's an outfit I wore when I was in Monterey Bay a few weeks ago, it was wonderfully cold up there- so I was able to pull out some fall clothes! My Aunt gave me this jacket that she used to wear when she was younger. I love it, it has become my new favorite jacket.
School begins tomorrow, and as much as I'd like summer to continue.. I am also excited for starting a new year. I love the feeling of being organized and started new classes. That gets old after about a week though, heh. This fire and smoke over here is making it too hot and unbearable to even think about school work..