Amelia (floralmachine.blogspot.com) and I went to michael's today and picked up some feathers, flowers, and ribbon- and we made HEADBANDS!
She also curled my hair, its so cute! Now we're twins.
But I told people that I actually straighten my hair everyday, and today I decided not to. heheh.
Go make some!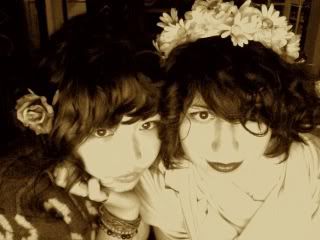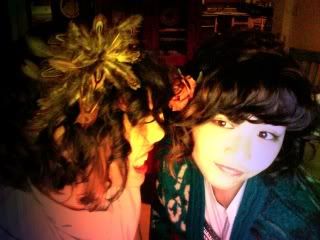 You can't really see in the pictures but I'm wearing a new thrifted sweater.. COOGI.
I didn't know what COOGI was until I looked it up online after i bought the sweater..
their authentic sweaters are all over 300!!
I got mine for $4.50, hahaha woot.
I'll have a better picture of it sooner or later.