Here's what I wore to school today. Since the weather was warmer than usual (too sunny), I decided to wear a dress. My dad bugged me about the rip in my tights, but whatever- i like it.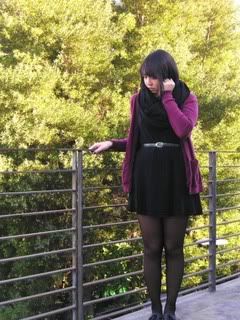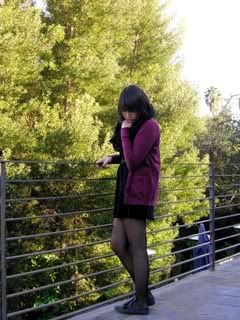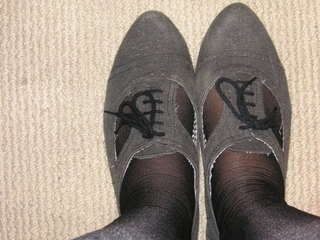 American Apparel circle scarf and cardigan, Urban Outfitters dress, sheer backseam tights, and cutout shoes, and a green snake skin belt.
The belt is from my mom, and it's reeally old- I really need to get a new belt because it's starting to fall apart. :/ I had to staple it today to keep it from ripping, ugh.