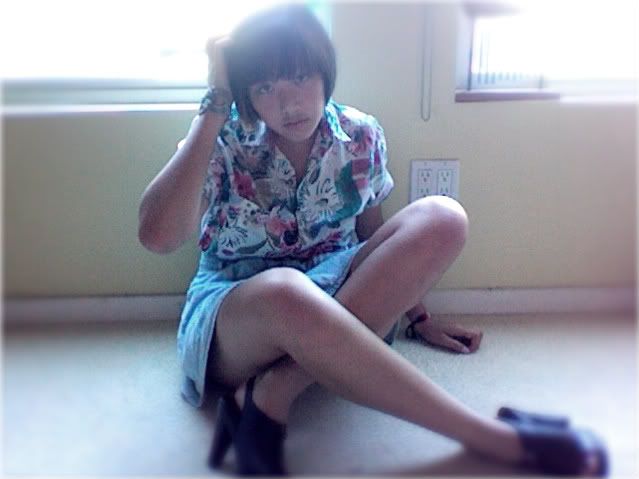 Thrifted blouse, UO skirt, Colonial Madness shoes.
What I wore to school yesterday, but I fell asleep before I could post this. Hah. I felt quite summery in this outfit, very light. I enjoy the pink underwear pin I received from a friend who found it in the trashcan.. Today, Amelia came over and we made a
Nutella cake
(maybe in celebration that summer school ends tomorrow)! It's delicious. Go make one!