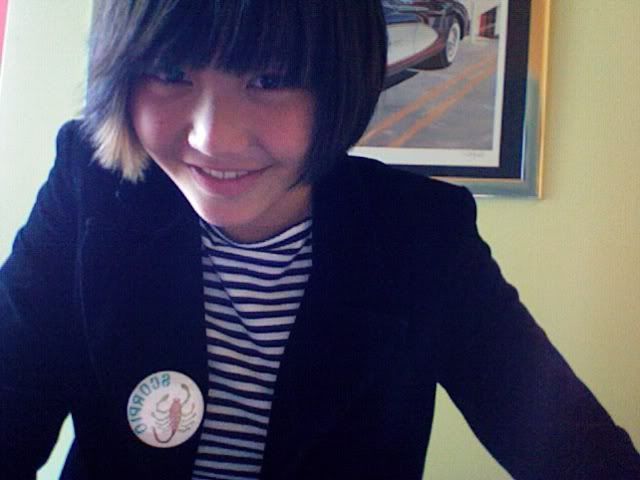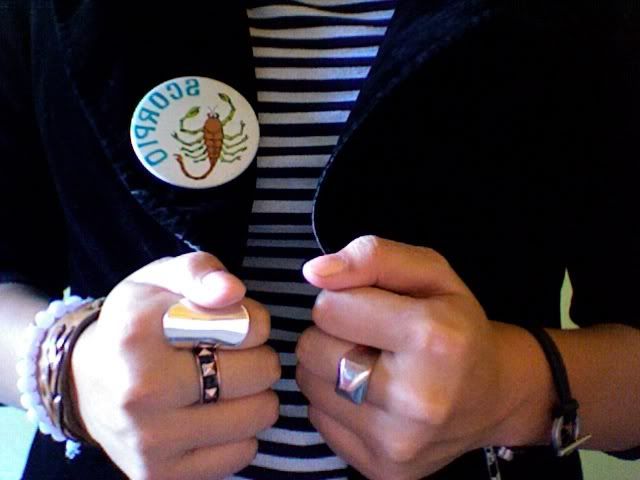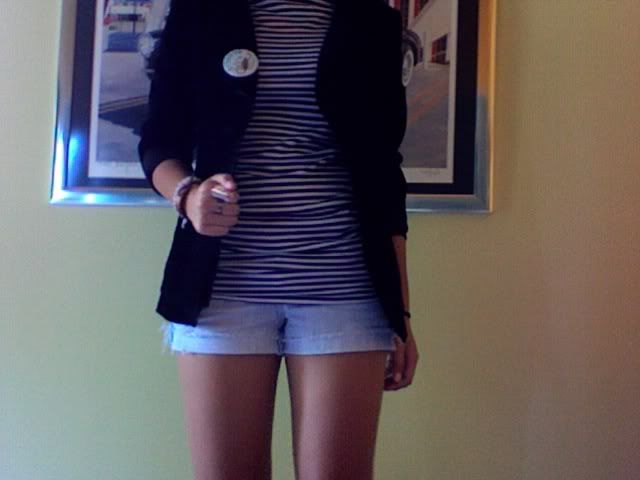 Thrifted velvet blazer, American Apparel dress worn as a shirt, thrifted shorts, vintage ring. 
Some pictures from yesterday.. still haven't found my camera so I was forced to take photobooth pictures, again. Bad quality, sorry. I purchased this vintage ring at a little antique store with a LOT of jewelry. I've been wearing it everyday (: haha. A friend of mine, (who helped me pay for the ring, since I was broke) also gave me this scorpio pin. I think it goes nicely on this velvet blazer, which was only a dollar. What a find. 
The AT&T guy just fixed the internet (I was internet free for three days). It's amazing how bored I am without the internet, telephone, and television. However I did go for a nice walk yesterday, despite the ten thousand degree weather. 
I'm thinking about taking some yoga classes.. 
Three day weekend~