Currently, it is 84 degrees outside..That's too hot.
I also probably didn't choose the best outfit to wear on a day like this.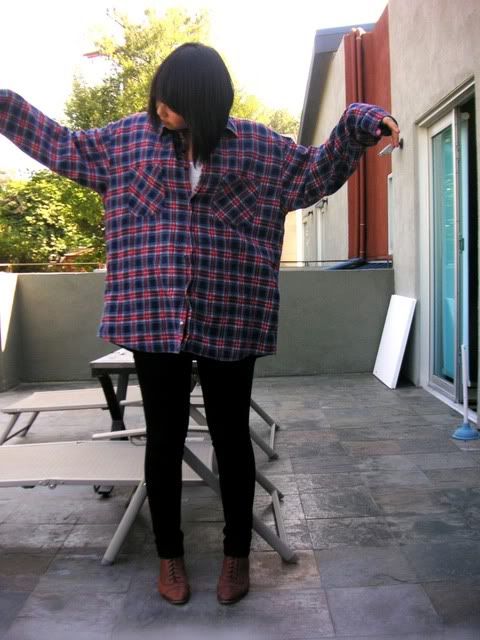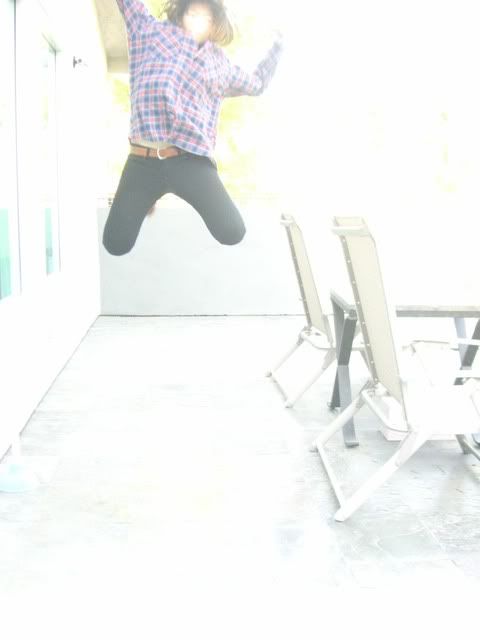 Thrifted flannel and jeans. Boots from ebay.
I got this flannel a while ago at jetrag for a dollar, it's so comfortable- I want to wear it allllll the time. But this outfit makes me feel kind of boring.
I wish I could fly. Here's me trying. I feel like a bird.
Lately I've been in a really good mood. I think it's latestart- we go to school at 9:20 instead of 8, which is nice. I went to breakfast today at Carrow's with Savannah, mmm mm pancakes. She like's to get
a lot
of biscuits and gravy. andddd guess who I saw there ;) Heheh.
There were girls delivering glasses of grapefruit juice to the boy's tables. It was amusing. I'm not the only one who thinks maple syrup on your bacon and sausage is gross..right?
I'm painting Savannah a picture of the Joker for her birthday in April.. there's lots of birthdays in April. Four.
Gifts, gifts, gifts.
I can't be blinded by a watch;;
I'm in desperate need of
studs
. and
Squaresville
.