So basically, this obesity&speed dress is my new favorite. The perfect combination between sweatshirt and dress.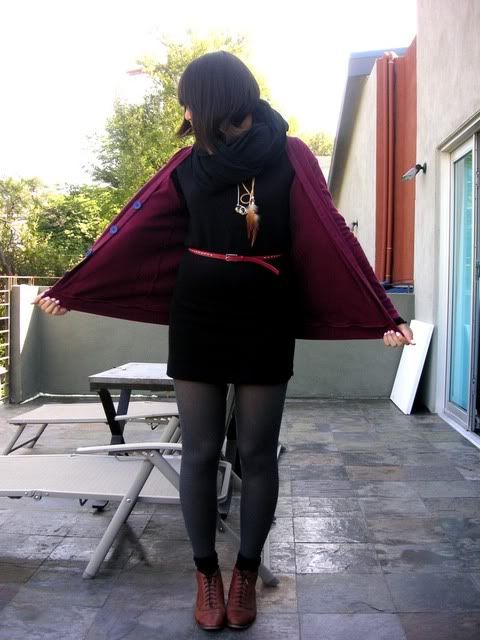 Urban Outfitters Obesity&Speed dress, American Apparel cardigan and circle scarf, my mom's red belt, Ebay boots, i dont know where-gray tights.
I like wolves. and light pink nail polish.
I am currently doing biology homework..and ew. I have a test tomorrow..ugh. Stupid protein synthesis.
Today my teacher made us write standards on how she doesn't like to teach with punishment and by fear, but by personal pride or something like that... then why are you making us write standards?? Oh well..I was the first to finish (: heh.
If I stare at my knees for a long time, they look weird.