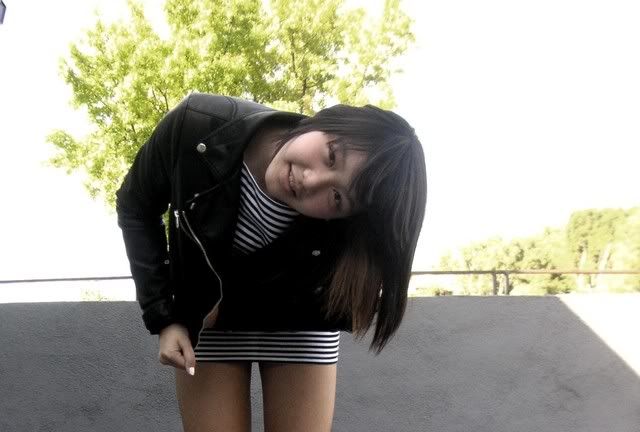 American Apparel dress, H&M sweater and jacket, Urban Outfitters shoes.
Waving at someone walking up the street.
I am sick, once again. I'm really getting tired of this sick thing. but whatever.
So today, I got a comment that I look like Gwen Stefani in her 'sweet escape' video...oh dear.
Ummmm..okay. stripes. I think it's hilarious that my friends remember that video well enough to say that I was dressed like her. I have to disagree..
I also got a comment saying that I looked French.
Lately, I've been into light colored nailpolish.. light pink, yellow, blue. Easter!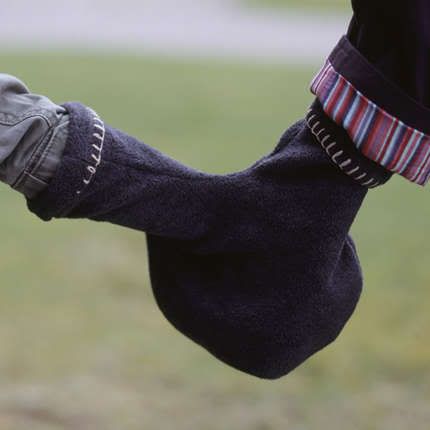 Amelia showed me these, Glovers. The cutest thing ever! Except it's spring now.
You can buy them here.