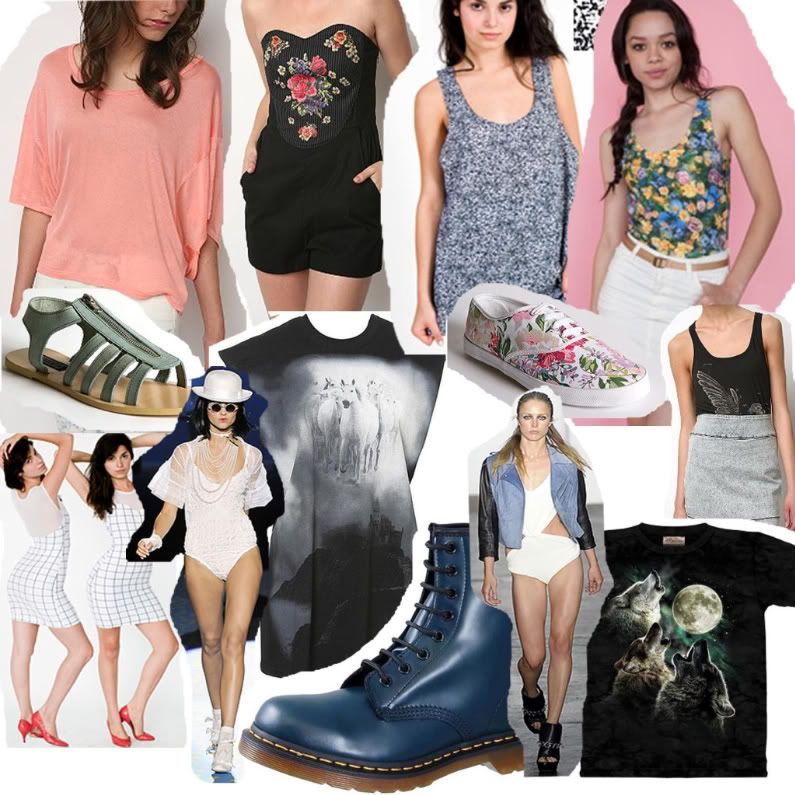 Urban Outiftters, Alexander Wang, American Apparel, Betsey Johnson, Dr. Martens, Margiela/Topshop, google images.
Collage made by me. This is basically.. summer. I think I will live in rompers and oversized mystic animal t shirts (when I find some). So I've been wanting the American Apparel composition big tank for a little while now, and at Third Street last weekend I saw a woman with a dalmation. I then realized why I wanted the tank, I wanted a dalmation. Of course, I won't get one.. so the composition tank will have to do for now. Heheh.
School's out! Today was my last day of school and it was only two hours, finishing my last final, French. I'm very excited for summer, even though summer school begins in four days. My summer this year will be filled with summer school, art center classes, and horseback riding. The weather is warmer now, it finally feels like summer. Today was the official start of summer, for me at least. Stupid Amelia got out of school last week.
I'm ready for an adventure, let's go somewhere!
Song:
Lloyd, I'm ready to be heartbroken - Camera Obscura