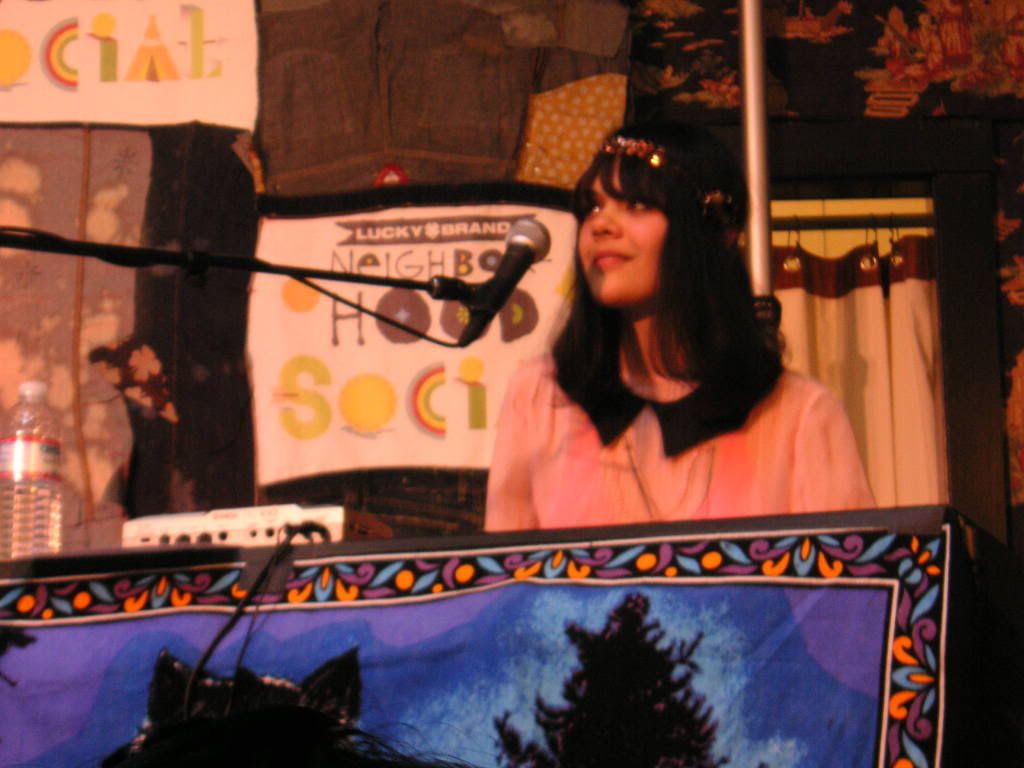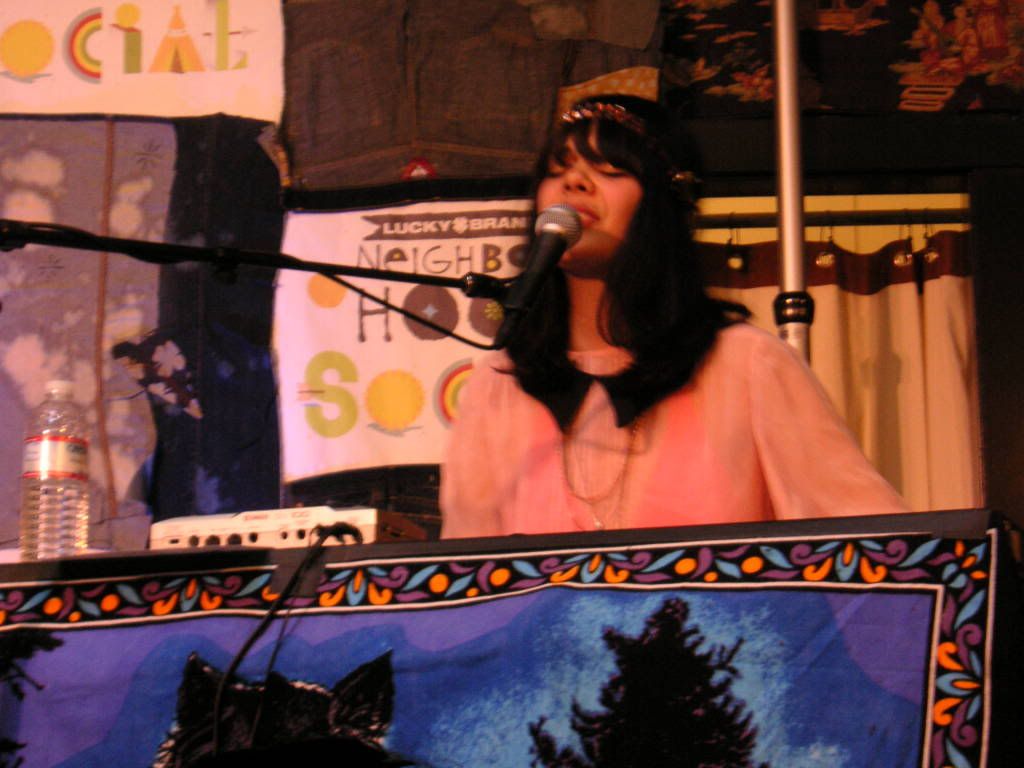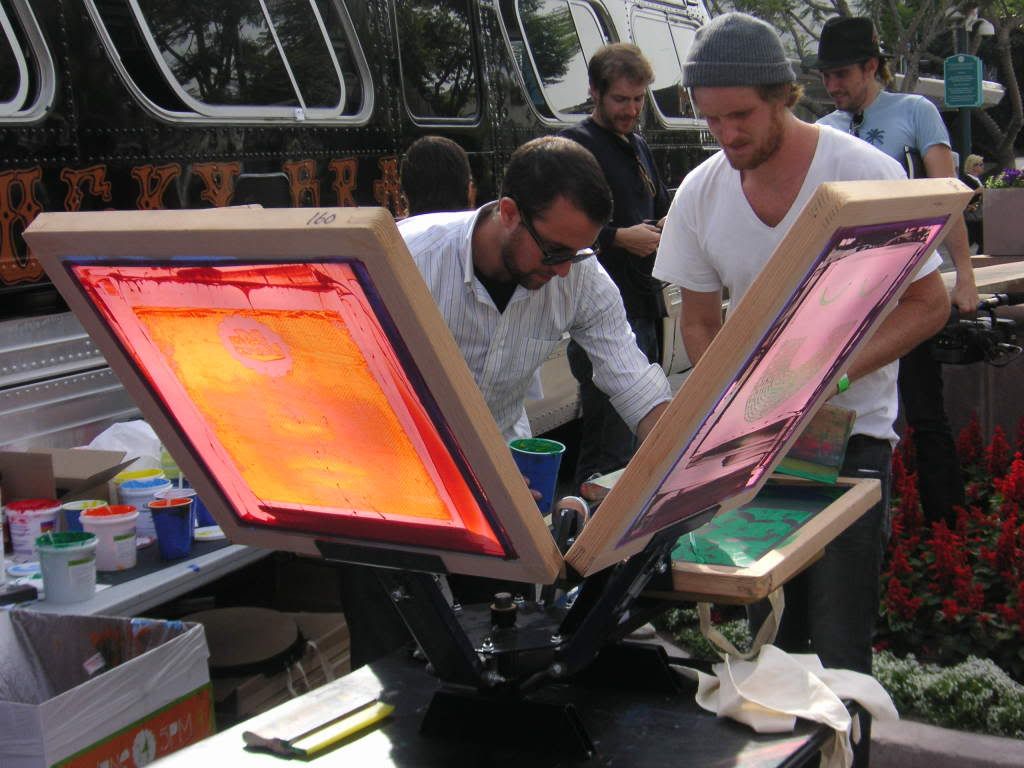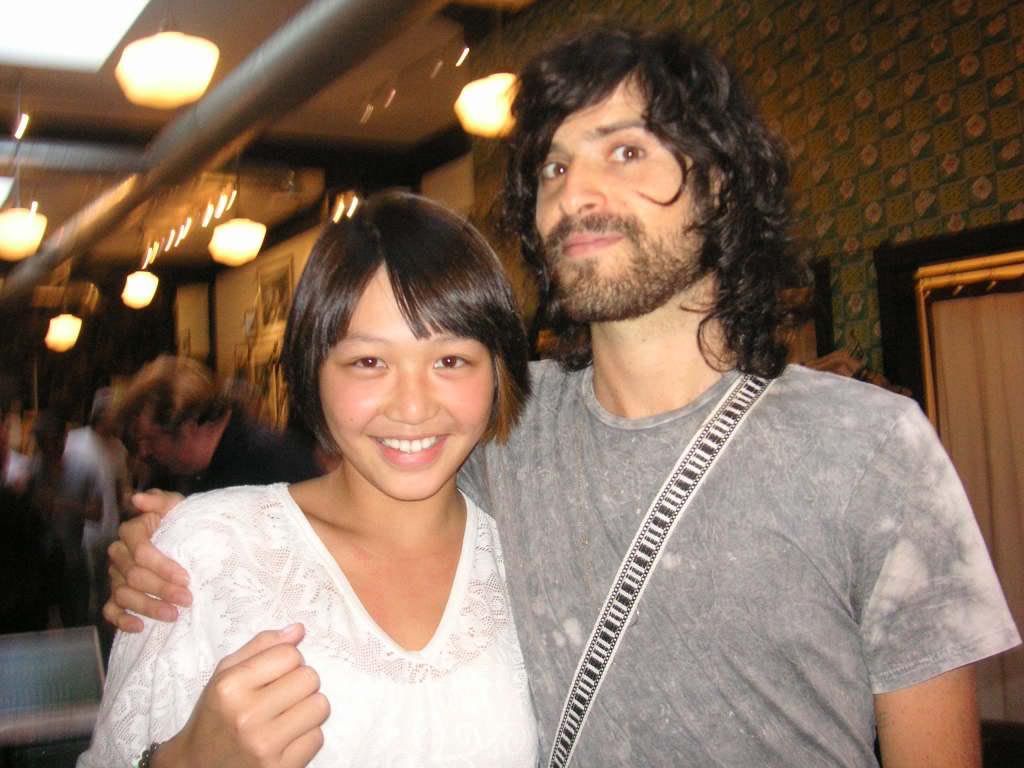 I look absolutely gross in this picture, but ITS DEVENDRAAAAA.
Today, Amelia and I went to Third Street to see an intimate performance of Bat for Lashes at a 'Neighborhood Social' for Lucky Brand Jeans. Lucky Brand also had someone screenprinting free totes for everyone and jean painting. We RSVPed online and they only allowed in about 100 people. I'm so glad we got in!! Bat for Lashes was really good, I always love the way she dresses and her makeup. She's so beautiful and she sounds good live. Before her performance, they passed out free drinks, mini hamburgers, onion rings, hot dogs, and grilled cheese sandwiches. It was very pleasant. After her performance, on the way out, we saw DEVENDRA BANHART. He was there to see Natasha Khan. We hugged him and took a picture, I was hyperventilating!! Gaaaaaaaaaaah. LOVELOVELOVE.
Hehehheh.
Anyways, I like third street, there's a lot of street performers.. they make me smile. Especially these two guys, one with an accordian and the other with a ukulele.
Moon and Moon. Sorry for the bad quality.\
I love her new music video for Daniel. It's pretty amazing. Watch in HD (:
The people dressed in black are very.. Gareth Pugh-esque. I like it.