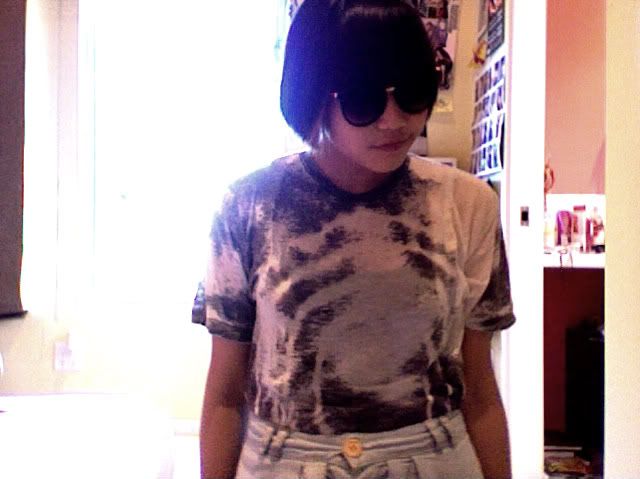 American Apparel tie-dye burnout shirt, Urban Outfitters skirt, 99

¢

store sunglasses.
I found these sunglasses at the 99

¢

store! I was so excited. This week has been quite warm, and I've stopped wearing jeans..
I need more dresses and rompers and those Deena & Ozzy zipper sandals.. I'd also like to live in my romper, but control yourself Emily.
I'm excited for summer! Only about a month left of school and I can't wait! Unfortunately I have summerschool.. health and computers.
It'll be good to get that out of the way. After summerschool ends, I'm taking an artcenter fashion sketching class with
Amelia
.
Still begging my mother to get me a sewing machine, she's going to get one soon hopefully. (:
I'm also in need of a haircut. After I cut it, its grown like crazy.
I wish I lived in the 80's.
Can we build a time machine, please?