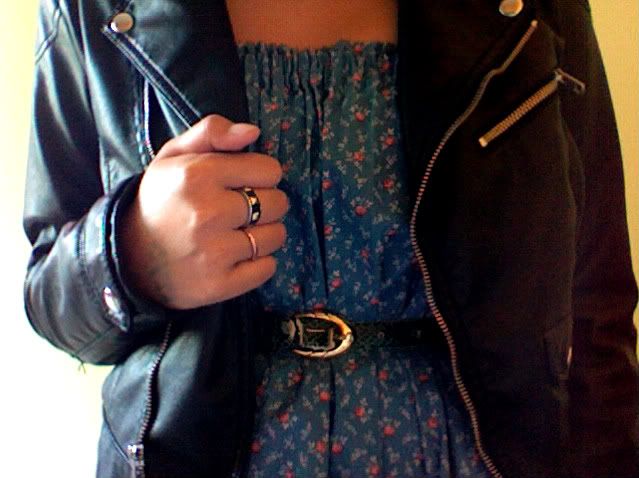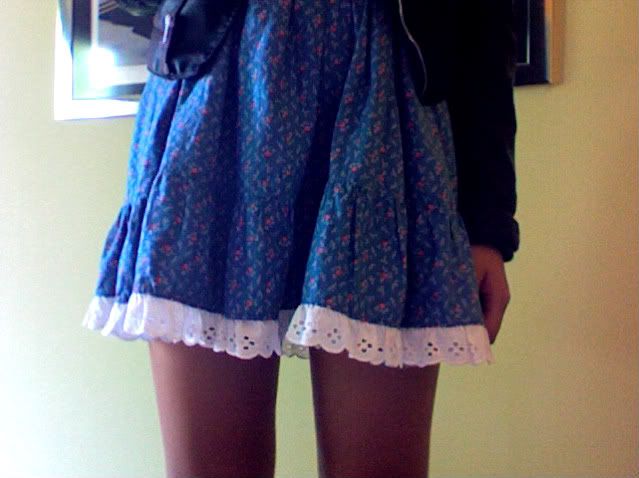 H&M jacket, Aardvarks vintage skirt worn as a dress, Forever21 stud ring, mom's old belt. 
Have a nice three day weekend everyone? After being sick on Thursday and Friday, my weekend ended up being five days long. Heheh. The Aardvarks in oldtown is really cool, lots of sequined dresses and leather mini skirts. I got an old BCBG reddish colored leather skirt for 10 dollars! I also purchased a white embroidered shirt for another 10 dollars. 
During my sick days, all I did was watch 'That 70's Show'. It's so great. Hyde is my favorite character.